Shrewsbury Prison Christmas Market 2021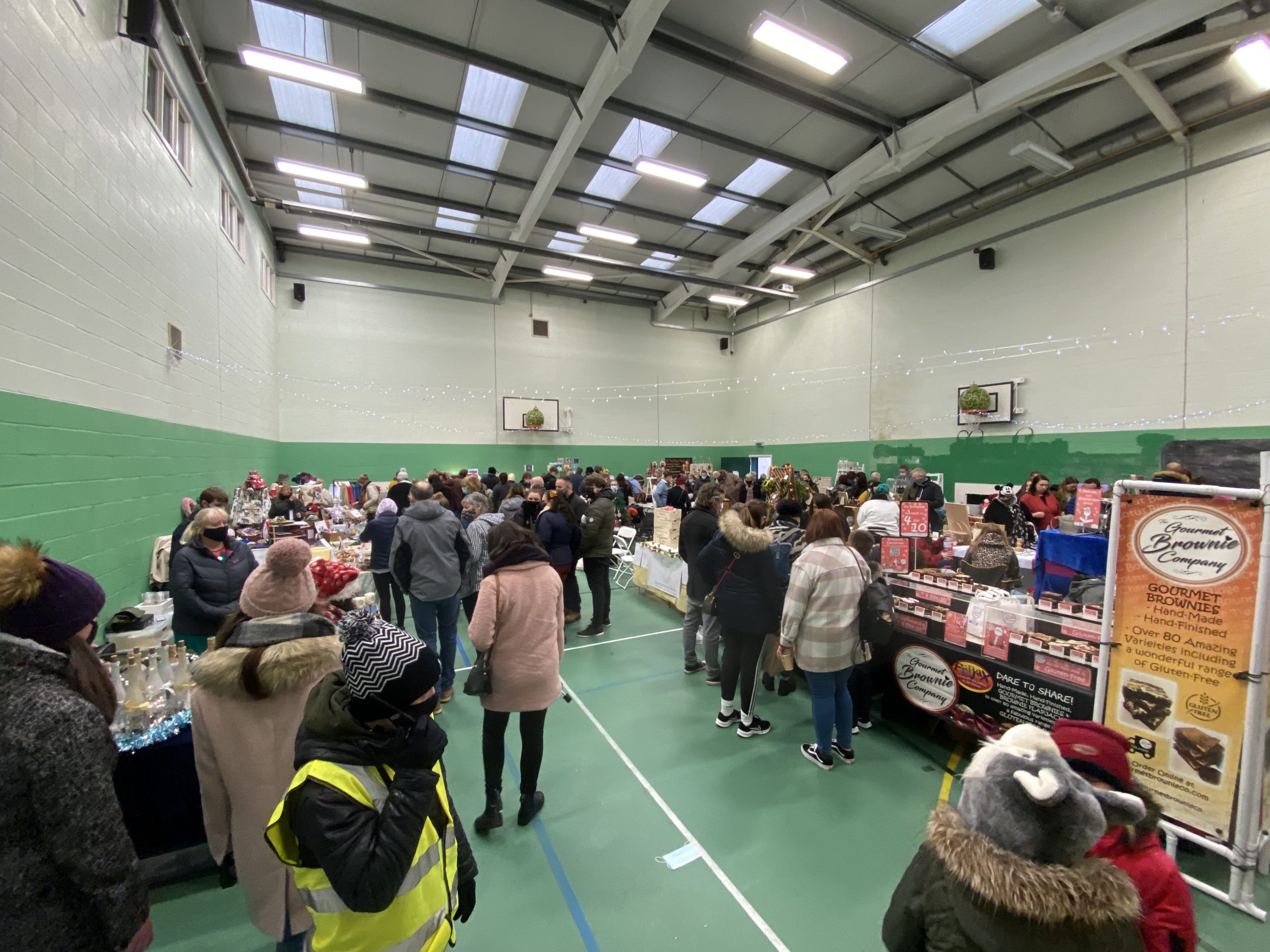 Shrewsbury Prison's traditional style Christmas Market 2021 – An all-round Success!
We have received such an enormously positive response to our Christmas Market that took place Saturday 11th December from 10am-4pm – a spot of rain couldn't put a damper on this market!
The inspiration for this year's Christmas Market was to bring the people of Shrewsbury back together, following a very difficult 18 months. With this message in mind, Shrewsbury Prison ensured there was no cost for stall holders, food vendors or any other supplier attending the market, offering support to our lovely, local, independent businesses. And best of all – there was no cost to visitors either.
Although some may find the idea of a Christmas Market inside the walls of a disused prison unusual, for us it was an easy connection to make. Prison buildings offer endless amounts of grounds and space, high ceilings, good ventilation throughout and are purposely designed for social distancing. Whilst we wanted to reunite visitors at this market, it is of paramount importance to us that we do so safely, following Government restrictions and guidelines.
Shrewsbury Prison has not had one case of Covid to date, nor have any been reported post the Christmas Market, making Shrewsbury Prison one of the UK's safest visitor attractions.
The event was a festive success, with a total of 81 stall holders attending, including, crafters, makers, bakers, artists, food vendors and everything in between. We welcomed over 4000 visitors through the course of the day, meaning some stalls sold out before 4pm.
Our amazing site team tirelessly set up this entire event, from booking stall holders, to managing visitors, organising toilets, guaranteeing health & safety and ensuring the whole event was COVID safe – a huge undertaking with government guidance changing just 3 days prior to the Christmas Market. The team ensured everything ran smoothly, managing the flow of the event on the day and even taking charge of decorating the whole prison too.
From the whole team at Shrewsbury Prison, we would like to thank everybody who attended the event, made a purchase, spread the word, passed their tickets along to others when not able to attend, and of course, the talented stall holders who spent the day behind bars.
A huge thank you from all of us and we are looking forward to doing it all again next year bigger and better.
Many Thanks,
The Shrewsbury Prison Team