Shrewsbury Prison hosts unique Christmas Market Behind Bars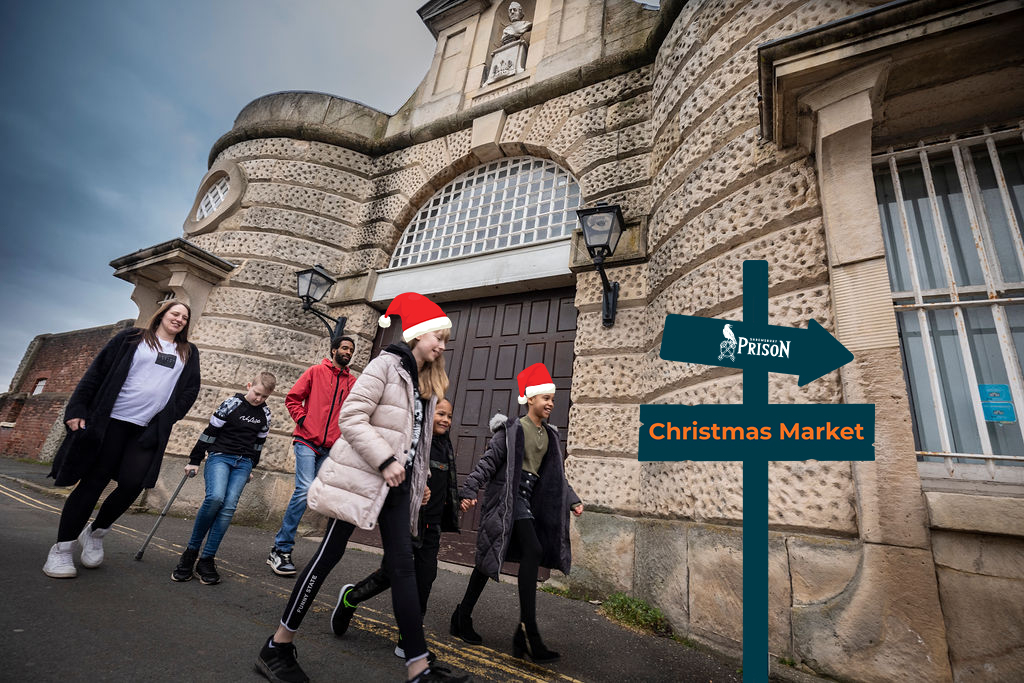 Shrewsbury Prison is delighted to announce the Christmas Market with a difference is back for its second year. Due to popular demand, the Shrewsbury Prison Christmas Market will be running over two days this year – Saturday 10th and Sunday 11th December from 10am to 4pm.
A traditional style market full of festive atmosphere, showcasing many different local gifts, crafts, clothing, games, toys, and street food suppliers, there's one big twist; it's set within the grounds of Shropshire's number 1 tourist destination, Shrewsbury Prison, and it's free for visitors to attend.
Shrewsbury Prison will be giving back to the people of Shrewsbury this Christmas by offering up the historic and unique site to host to this wonderful market.
The Christmas Market experience begins behind the 200-year-old gates, past A-Wing, Shrewsbury Prison's largest wing, through to the exercise yard featuring a range of street food vendors and drink providers, and into the main market, situated inside the buildings at the rear of the prison site, which include the visits area, chapel, and former sports hall.
Shrewsbury Prison is ideally situated in central Shrewsbury, with great access to local transport links.
With 75 stalls from local independent businesses to browse, the Shrewsbury Prison Christmas Market is free to attend for visitors, but advance booking is essential and tickets can be obtained here.
Entry to Shrewsbury Prison attraction is not included, but tickets for the attraction can be purchased in advanced or on the day.