Ending 2022 in 'CELL'ebrations and entering 2023 in even more!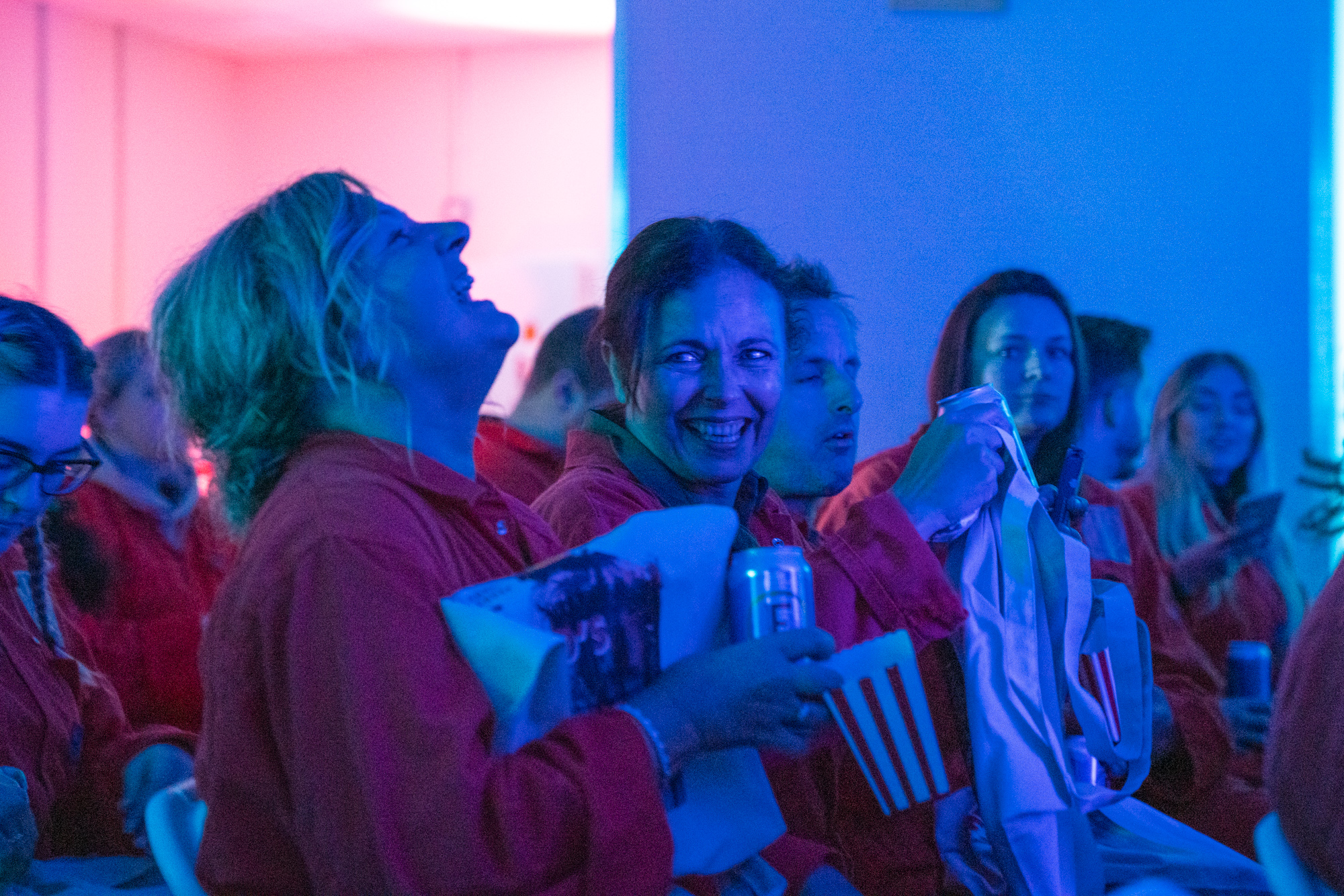 Whilst December is known for its month-long excuse to celebrate, January and the start of 2023 has not slowed down one bit at Shrewsbury Prison for our events and activities teams. Whether running fun filled children's Birthday parties, orchestrating Team Building Behind Bars, a package focused on corporate days out, or showing a group of hens or stags a great time, we have had a brilliant few weeks with an amazing variety of events and activities to run.
At Shrewsbury Prison we offer packages tailored to children as an out-of-the-box place for a Birthday party. With a wide choice of activities, ranging from our state of the art Escape Rooms to iCombat and Archery Wars, there is an adrenaline filled activity for everyone, with the option of finishing off the day in our restaurant with a pizza buffet.
We had the pleasure of welcoming George this month who brought along a group of his friends to celebrate his 14th birthday. Choosing Axe Throwing as his activity, the boys were very competitive against each other with constant back and forth and laughing throughout their session, filled with what turned out to be plenty of friendly competition! Also being curious about the prison itself whilst heading to their activities, it was a great opportunity for Prison Officer Tom to talk about the history of the Victorian Prison and he felt overjoyed as the group left having had such a fantastic birthday here with us.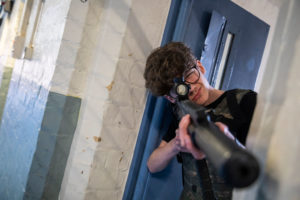 With plenty of children's Birthday parties joining us behind bars this month, iCombat was once again proving an extremely popular choice, and one even parents have a fantastic time getting involved in! During one session, celebrating his friend Edward's 13th birthday, the smallest of the friend group turned out to be the one to keep an eye out for (they do say dynamite comes in small packages). Using his height to his advantage, he was incredibly skilled at jumping out and surprising his friends at the last second, securing a fantastic victory for his team.
Closing out the month, we welcomed a team of employees from DPD who spent a corporate day on site, utilising our Team Building Behind Bars programme. Choosing an Enjoy and Reward package, they had a fun-filled afternoon of team building, trying to free themselves from The Cell Escape Room and getting competitive in Axe Throwing. Everyone in the team seemed to have a natural talent for throwing axes with Officer Keenan being blown away by how quickly everyone excelled. Wanting to bring a bit more of a challenge to the experience, the group tried the particularly hard task of hitting a singular playing card against the wooden boards. This proved to be a tricky exercise, right up until the very last throw of the day when the card finally met the axe's sharp edge. This certainly ended the visit on a high.
If you're looking to celebrate a birthday coming up, need an excuse to get your team out of the office, or any other kind of 'CELL'ebration get in touch with our dedicated sales team to see how we can immerse you into prison life: [email protected]