Shrewsbury Prison Uncovers a Month of Chilling Ghostly Sightings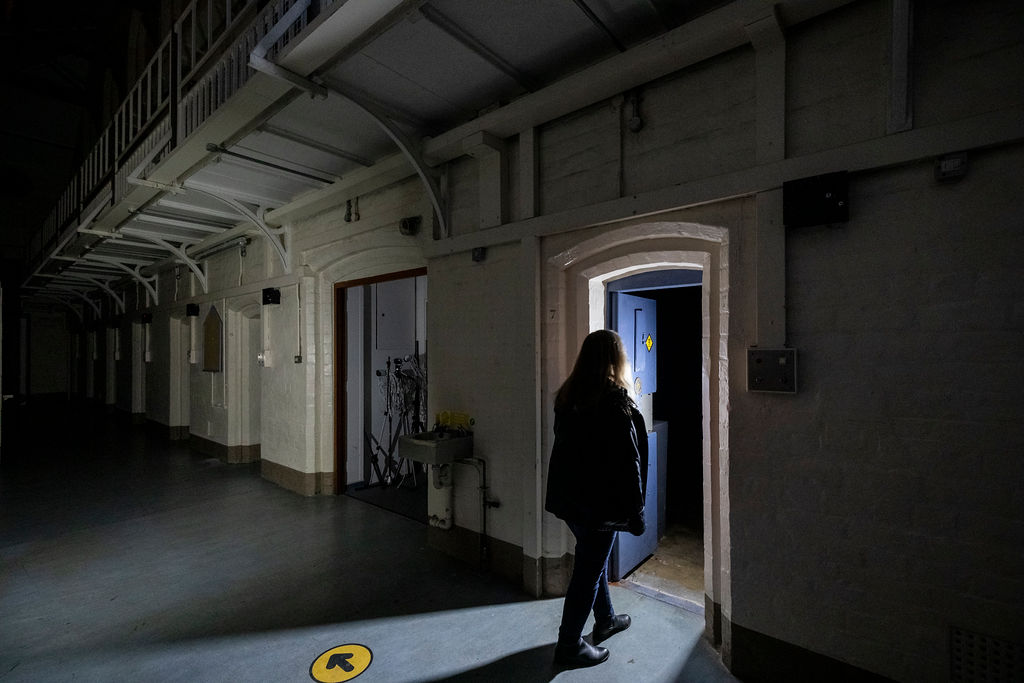 Whilst the days have been taken up by lights, cameras and lots of action, with two different productions filming this November, the Paranormal world has still had a firm grasp on the cold, winter nights at Shrewsbury Prison.
We have recently welcomed a new Night Supervisor to our team and it's safe to say that Nicki has already felt the presence of the unexplained during some of the Paranormal Investigation evenings hosted behind our very tall walls.
Whilst watching over one of November's investigations, Nicki started to feel the temperature drop around her and a hair-raising chill creep in. Noticing a guest had stopped and was staring at her with fear-filled wide eyes she asked what was wrong, the guest simply muttered, "There's a giant shadow stood behind you."
Scared and frozen in place, all that was felt in that moment was a tap, tap, tap on her shoulder… Nicki was not the only person to encounter The Shadow Man that night.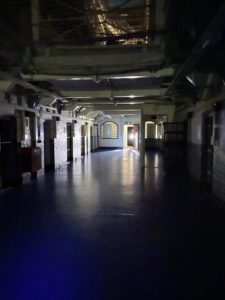 Whilst walking along the second landing on A-Wing two more guests witnessed the shadow of a man walking down and away from them into a cell. Once he had disappeared from view, they were met by the echoing sound of ownerless footsteps pacing the landing below them.
One of our regular teams who hire the prison for a night of investigation, Haunted Happenings, witnessed something so unexplained it begs to question people's beliefs of the supernatural.
Whilst playing with a Ouija board a group of guests experienced the planchette raise off the board and float before their eyes. We don't think this is something any of the guests there that night will be forgetting in a hurry, especially before bed!
With over 200 years of history, and many of them being subject to darkness, it is no surprise that Shrewsbury Prison continues to attract so many people eager to investigate the paranormal and unexplained.
Have you always wanted to uncover the secrets of a Victorian Prison? If you're brave enough, you can find out more information here.