Private Coach Groups May 2022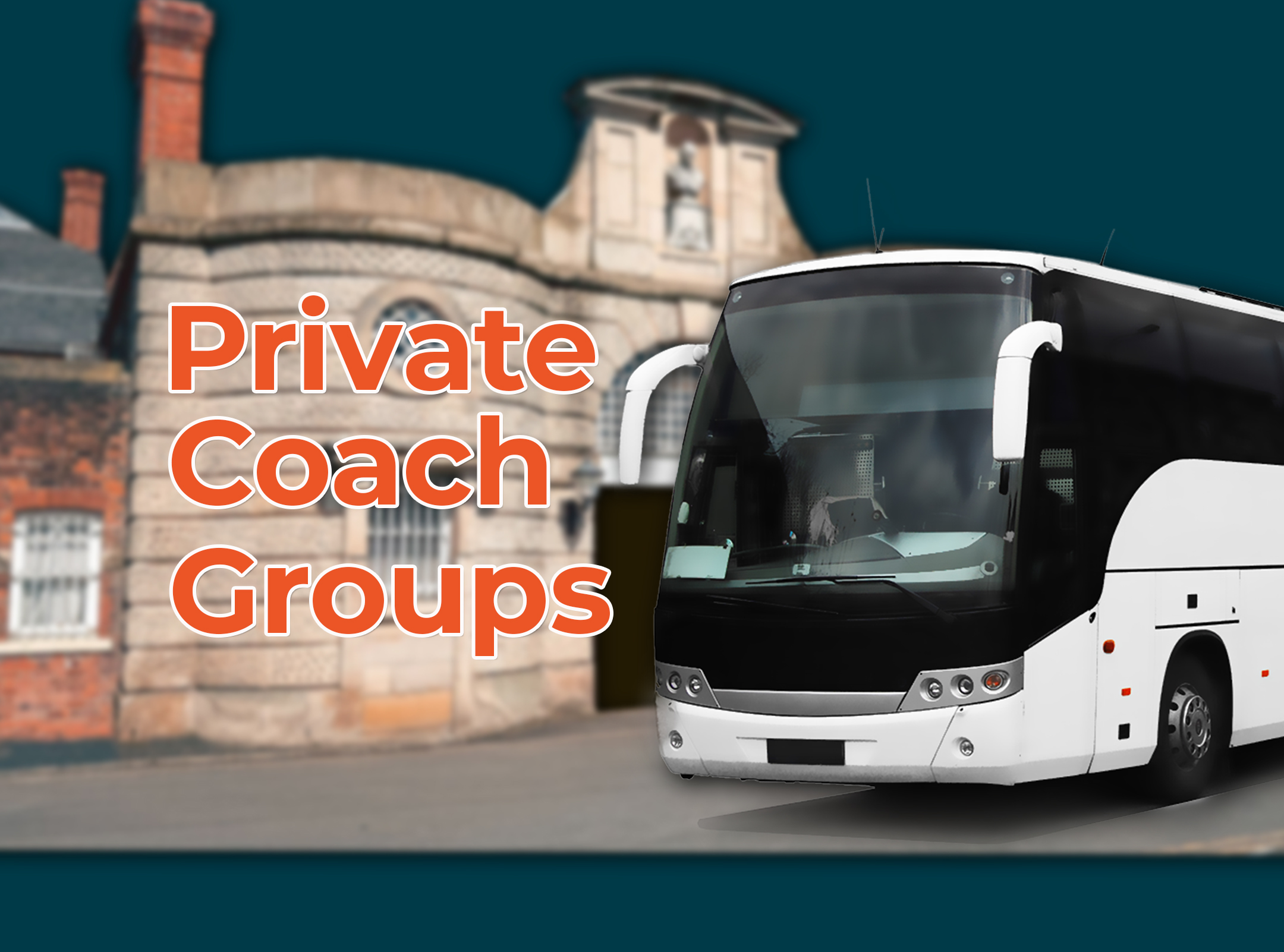 Shrewsbury Prison was visited by several Coach Groups during May, each group eager to get behind bars and experience our 5* tours.
Visitors from Bexley Civic Society who travelled with Foxwood Travel Wholesale Limited became our first inmates arriving at the start of the month.
Officer Liz led the group for their tour and they were lucky enough to bump into the Dog Team from HMP Berwyn. They use Shrewsbury Prison to train new search dogs., looking for drugs, cash and other contraband in working prisons. This is just one of the many unique experiences we can offer our visitors, as a historical heritage building. The dogs and their trainers were practicing a search and retrieve routine with tennis balls. In this way, the dogs enjoy themselves, believing they're being treated to a fun day out with many new smells, but we know this is all in preparation to fulfil an extremely important role within the prison.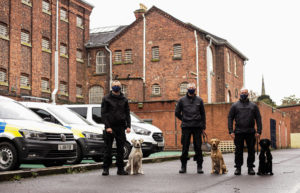 Bexley Civic Society were delighted by the surprise and team from HMP Berwyn were kind enough to explain how the dogs were trained, what passive search dogs are trained for and even gave the group some much applauded demonstrations. It was clear the dogs were loving being stars of the show with lots of fuss to follow. Visitors also found the fact that we run Educational Tours to teach Schools, Colleges and Universities the realities of prison life, crime and punishment, psychology and sociology to be a great use of the building.
Our next group, Montgomeryshire Farm Women's Club was slightly smaller, but that's not to say they were lacking in curiosity. Officer Mick found out just how curious when introducing the group to the BOSS chair (Body Orifice Security Scanner). "What's the most items somebody has tried to smuggle in places best left unmentioned?" asked a visitor named Elaine. "6 mobile phones and a charger" was not the answer she was expecting.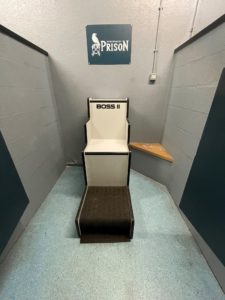 Another shock was the treatment of prisoners during the Victorian era, with the whole group expressing empathy but also relief that times have changed.
Another visitor, named Margaret, became slightly flustered when her phone kept ringing relentlessly. Luckily Mick knows exactly how to ease our guests and quickly spun a joke suggesting Margaret must be a drug dealer. Montgomeryshire Farm Women's Club left with big smiles on their faces, and we hope to welcome them again in the future!