Honouring 70 Years of The Queen's Service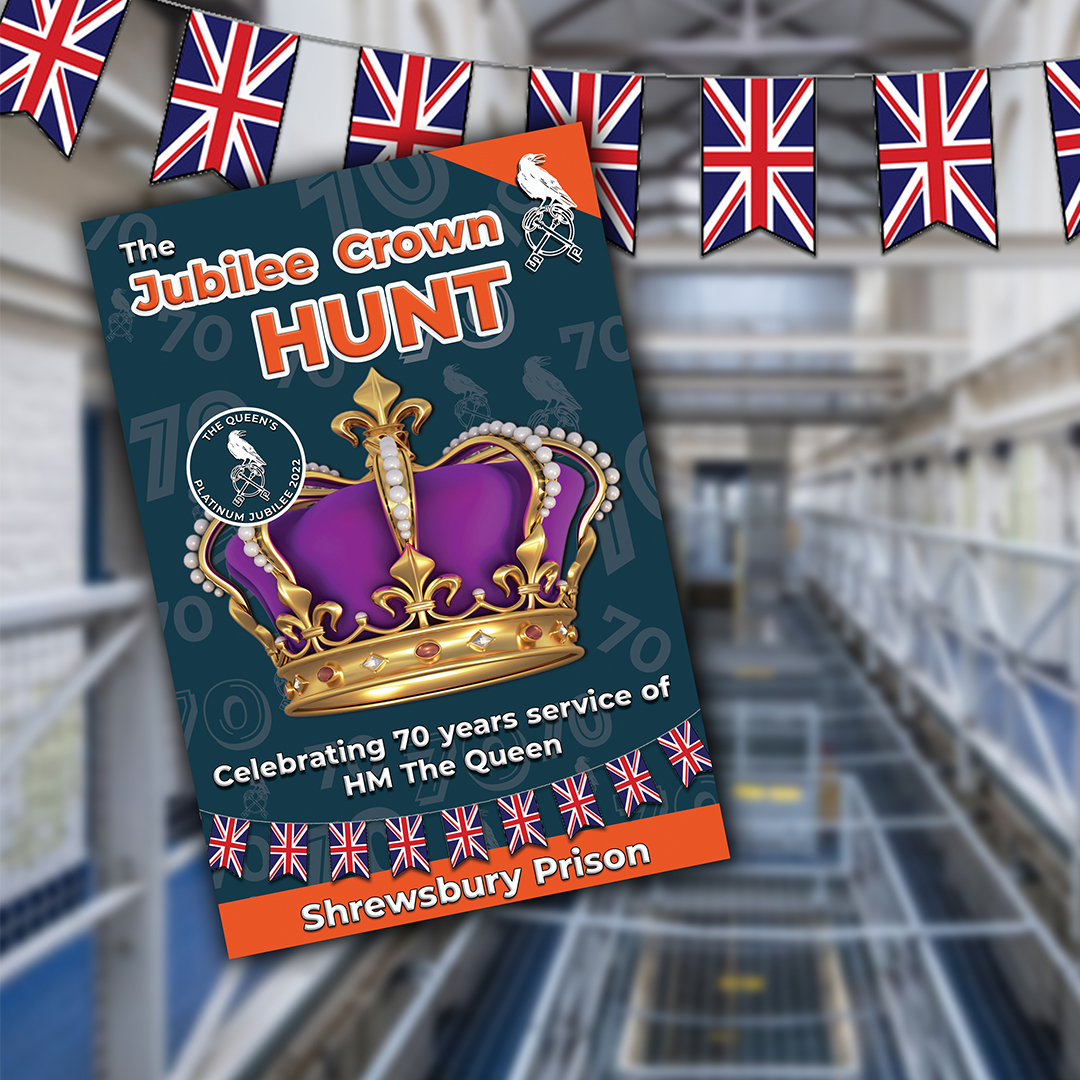 This year, 2022, Queen Elizabeth II became the very first British Monarch to celebrate a Platinum Jubilee
Having been an HM Prison for 200 years before its closure in 2013, Shrewsbury Prison will be celebrating The Queen's Platinum Jubilee, and we invite you to join us behind bars and take part in our Jubilee Crown Hunt.
Hidden around the prison grounds, wings, corridors and cells, are crowns bearing the riddles and clues you will need to solve the puzzle that unlocks a golden coin.
The Jubilee Crown Hunt will take place daily from 28th May – 5th June, and is open to all ages and included FREE with ALL activity and tour tickets. There are 3 different levels of difficulty you can choose from,
· Junior Officer (suitable for ages 5-10)
· Officer (suitable for ages 11-15)
· Governor (suitable for ages 16+)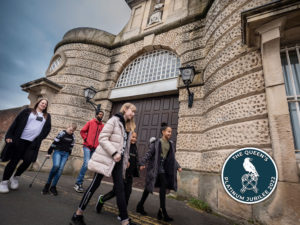 Throughout the half term week, leading to the Jubilee celebrations, Shrewsbury Prison will be running our Self-Guided Tours, for those who want to enjoy exploring at their own pace. Alternatively, you can join our ex-officers on a Guided Tour, during which you will hear stories and experiences from guides with an encyclopaedic knowledge of the prison.
Or you can take part in one of our activities, by completing one of our fully immersive Escape Rooms. You and your family will join this fun filled, puzzle-based game as you find the clues, solve the puzzles to escape.
Once you have completed your Tours and Activities, why not take a break in our prison restaurant and work out the clues collected on your journey to complete The Jubilee Crown Hunt. The hunt is included for all ages with All Activities & Tours you book with us.