Hens, Stags and Birthday Celebrations May 2022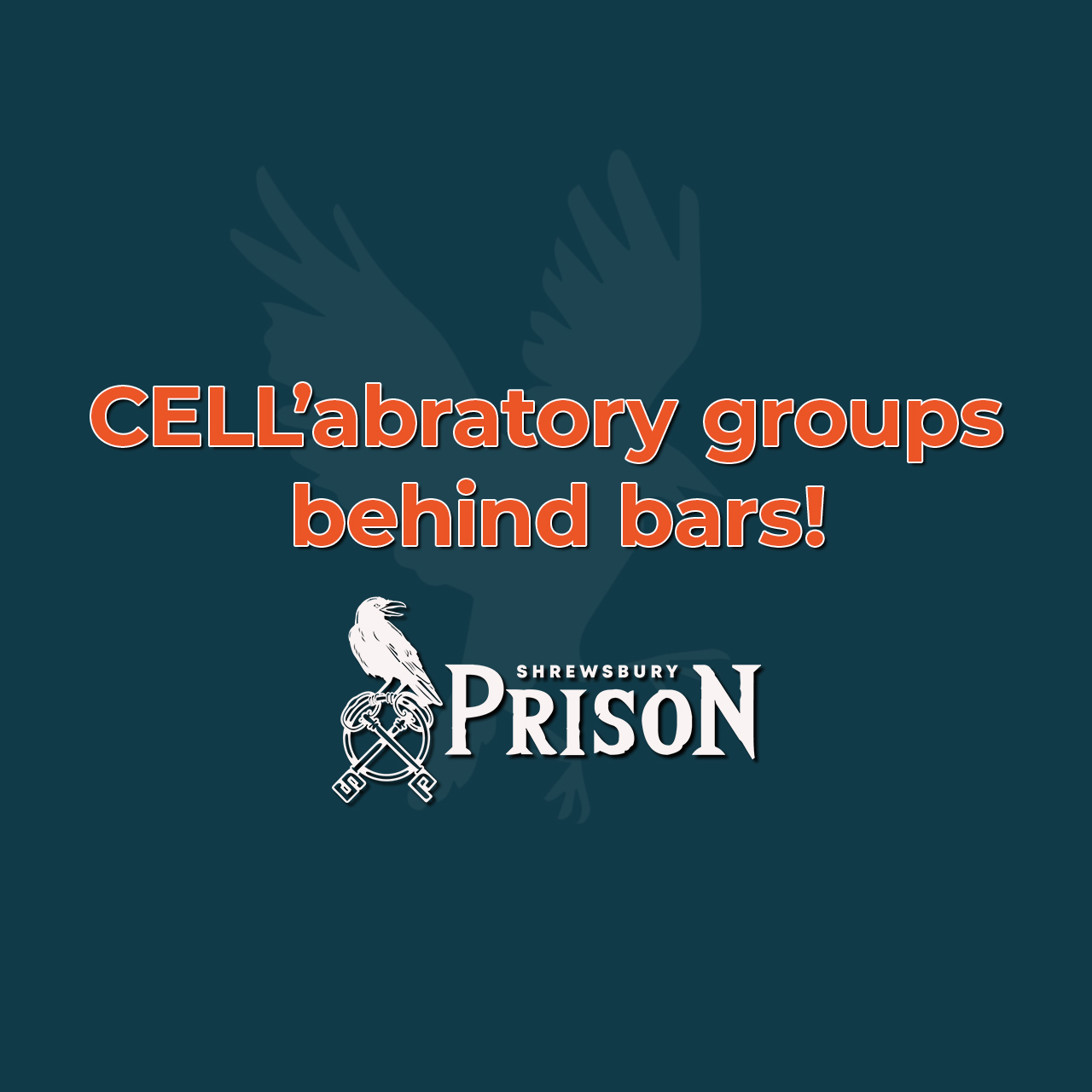 During the month of May Shrewsbury Prison welcomed 12 'CELL'abratory groups behind bars!
Of all the groups we had in for their special events, Hen Dos and Stag parties were the most popular, completing their Prison Break, challenging each other at Axe Throwing, testing their aim at Archery Wars and even braving a Night Behind Bars!
Upon arrival our groups are processed through reception, where they receive their orange prison jumpsuits and confess their crimes ready for sentencing. This is where we like to have a lot of fun with our visitors, and the jokes are always rolling! Sarah (our bride to be), confessed to being a 'Bridezilla' and stealing all the beer at the party.
Once fitted with your prison jumpsuit, our Officers lead the group to their activities where everyone will be aware of the new arrivals, "NEW INMATES ON THE WING!"
'Bridezilla's' (Sarah's) Hen Party came fully prepared with a list of tasks the bride had to complete during her visit with us. First things first, she had the slightly tricky challenge of proposing to one of our Officers; she got down on one knee and popped the question. A little surprised, the Officer replied, "Hang on, you're the one getting married soon, what about the Groom?!" A deal was made that our Officer would agree to take her hand, but only if she managed to complete the Escape Room, making her way out of her cell to freedom.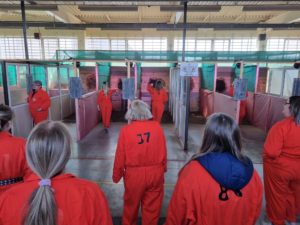 We also had the pleasure of hosting a Birthday party. The group chose to do Axe Throwing and Julie (one of the guests) got her axe in the bullseye first go! She ominously turned to her husband and said, "Watch out lover, I'm handy with an axe" Needless to say, we did not allow Julie to take the axe home.