Educational Visits April 2022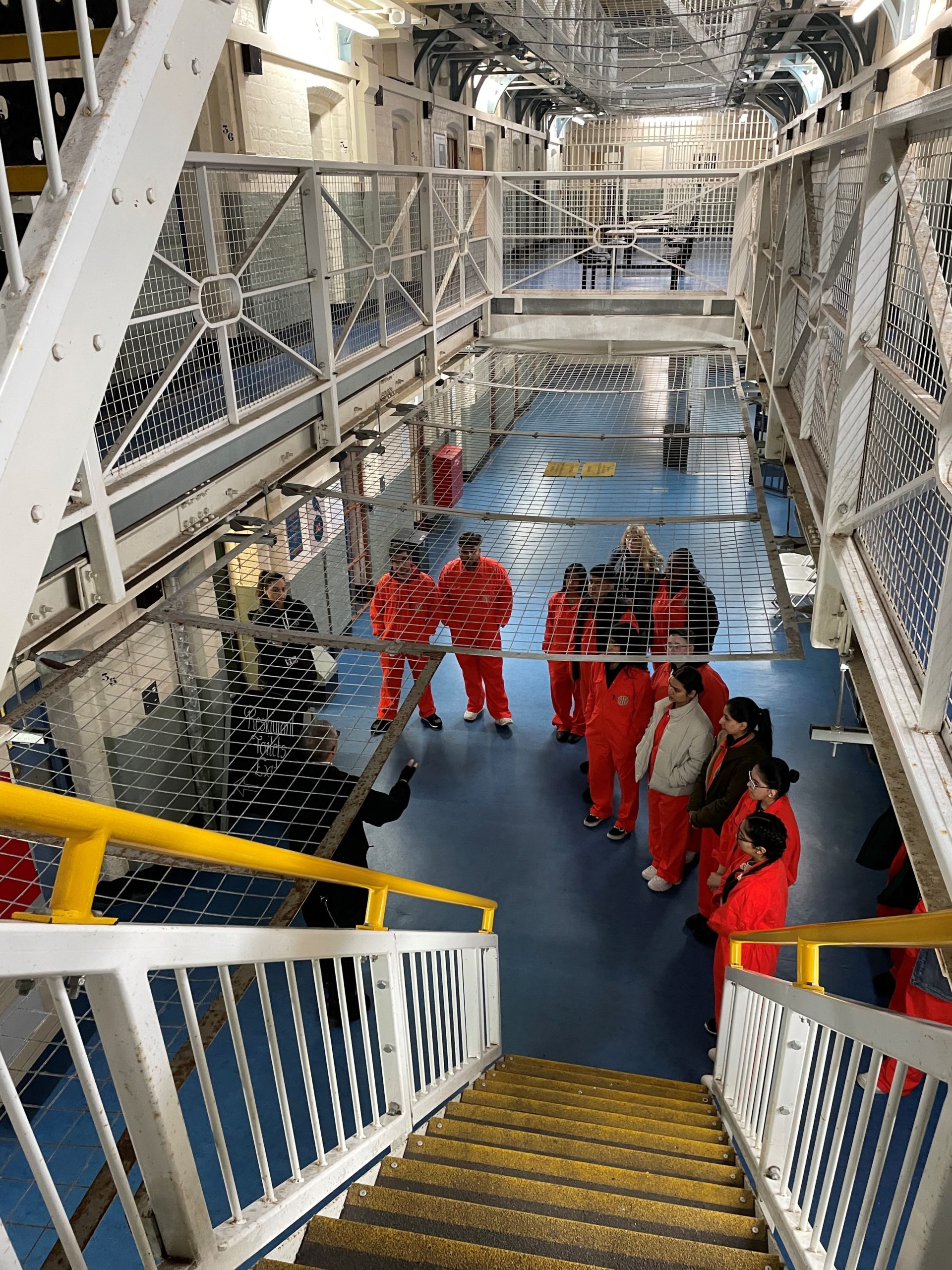 April, a busy month of, Easter, School Holidays and sunshine!
Despite welcoming many guests and families over the holiday period, April also welcomed 9 different Educational Visits, ranging from Primary all the way up to University and totalling 309 students through our gates. Amongst these Schools were students from Sandwell College, Winstanley College and Christ the King Sixth Form College.
It's always insightful to see our Ex-Officers sharing their experiences with students. In particular, Winstanley College students were intrigued to find out the dangers of mobile phones making their way into prisons, and we had many curious young minds pondering the reasoning for this. Luckily, our Officers are always prepared to share real-life tales, as opposed to a list of 'why's' and 'what if's' for students to grasp a better understanding.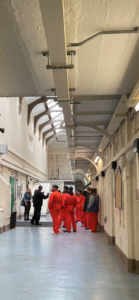 We find that processing students for the Prisoner Experience, where they exchange their personal belonging for our standard-issue orange jumpsuits, always goes down a treat! However, the prison building can get quite chilly out of the sun, so despite wearing these jumpsuits over their ordinary clothes, it's sometimes still necessary to pack on a coat, but the cold didn't stop the students' of Sandwell College from asking some very interesting questions. One particularly engaged student asked Mick, one of our Ex-Officers, the ins and outs of becoming a Prison Officer and how they could work towards this. Mick was of course delighted to share his knowledge in what employers would be looking for and what experiences the student will need, such as handling difficult situations and overcoming them without panicking. Mick felt this was one of the many times teaching students about prison life was very rewarding!
Liz, another of our Officers, had some great fun with the students of Christ the King.
Upon completing their Cell Escape, Liz gathered the students for a reflective moment about being confined in cells and before she could wrap up all the students burst into song, serenading her with "Sweet Caroline." It's not all Law and Order, sometimes you have to have a bit of a laugh!